The Latest from Linda Harvey
Double Standard for Homosexual Child Abuse
As Hollywood bestows numerous awards on a new movie about a 24-year-old man pursuing a sexual relationship with a 17- year-old boy, we are not supposed to notice the glaring hypocrisy. Roy Moore,

Linda is a guest columnist for World Net Daily. Follow her commentary on wnd.com.
Would you like to support Mission America? Click here for a secure, online donation.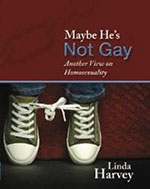 Linda hosts a radio show on WRFD and airs a weekly commentary on the Moody Radio Network. She is also a frequent guest on talk shows coast to coast.