The Latest from Linda Harvey
Kids Indoctrinated with 'Social Emotional Learning'
Schools are ground zero for trendy experiments. How many can we name from the past few decades? Whole language, new math, anti-bullying programs, multicultural education, values modification,

Linda is a guest columnist for World Net Daily. Follow her commentary on wnd.com.
Would you like to support Mission America? Click here for a secure, online donation.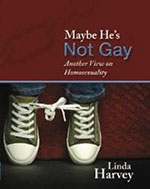 Linda hosts a radio show on WRFD and airs a weekly commentary on the Moody Radio Network. She is also a frequent guest on talk shows coast to coast.